Moira Downey
Repository Services Analyst
At DUL, I work with a range of stakeholders both within and external to the Libraries to manage digital content across multiple repository platforms. This work includes the review, arrangement, normalization, description and ingest of research data into the Duke Research Data Repository; the preparation, ingest, and quality control of Special Collections and other digital materials into the Duke Digital Repository; and the management of Electronic Theses and Dissertations for publication via DukeSpace. I also frequently collaborate with stakeholders in the creation and refinement of workflows to manage the preservation and publication of digital materials at Duke.
I have worked at Duke Libraries since 2017. Prior to that, I spent just over 11 years as the Slavic Languages Copy Cataloger in Davis Library at the University of North Carolina at Chapel Hill, serving my final six months there as an interim Metadata Analyst for the Carolina Digital Repository. I obtained my BA in History from UNC in 2005, and completed my MSIS at UNC's School of Information and Library Science in May 2018.
Please feel free to contact me with questions about digital assets or resources that you may wish to make publicly available or preserve long-term.
Trainings & Certifications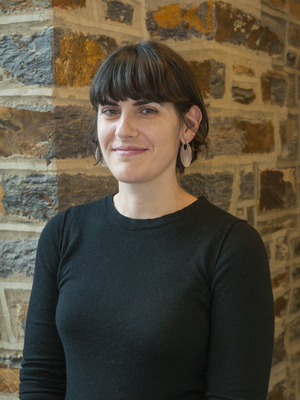 ---
---
Mailing Address


030 Bostock Library
Durham, NC 27708

Location


Bostock Library
Durham, NC 27708