Our Stories, Your Legacy: A Conversation with SNCC Veterans
Wednesday, March 9, 2016
6:30PM
Ahmadieh Family Lecture Hall (FHI Garage)
Smith Warehouse, Bay 4
114 S. Buchanan Street, Durham, NC
Join us for a converation with three veterans of the Student Nonviolent Coordinating Committee (SNCC) as they discuss their work as activists and reflect on how telling the story of the Movement has evolved over time. Charlie Cobb (journalism), Judy Richardson (film), and Maria Varela (photography) will highlight how SNCC taught them the importance of capturing experieinces in the moment. The panel will also discuss the current efforts towards story-telling SNCC's history using archival maerials and comment on ways that modern activists can document their own work.
Seen and Heard in the Rubenstein Library - The Emancipation Proclamation
January 19, 2016
12:00PM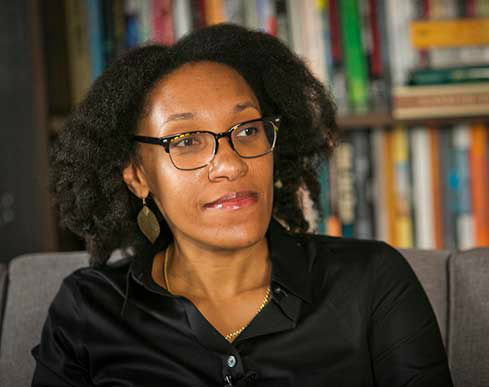 Rubenstein Library 153, Holsti-Anderson Family Assembly 
Please join us for a showcase of new exhibits in the Rubenstein Library. Professor Jasmine Nichole Cobb will share reflections on the Emancipation Proclamation. Visitors are encouraged to view the exhibitions on display in the Mary Duke Biddle Room including a rare State Department copy of the 1863 Emancipation Proclamation on loan from David M. Rubenstein (T'70). Light lunch will be served.
Lunch and Learn Lecture - "The Greenbook"
December 7, 2015
12:00PM
Stanford L. Warren Library, 1201 Fayetteville Street, Durham, NC
Playwright and author, Calvin Ramsey will share his research and writing on the Greenbook. During the Jim Crow era African American travelers utilized a travel guide published by New York City mailman Victor Green entitled The Negro Traveler's Green Book. Published from 1936 to 1963 this annual guide directed African American travelers to "safe" restaurants, gas stations, hotels/motels, barbershops and night clubs throughout the South and the rest of the United States.
This event is co-sponsored by the Friends of the Stanford L. Warren Library, Southern Historical Collection at the University of North Carolina-Chapel Hill, and the John Hope Frankiln Research Center for African and African American History and Culture
"Marcus Garvey and the Fallen Angel"

November 4, 2015
4:00PM
Holsti-Anderson Family Assembly Room, David M. Rubenstein Rare Book & Manuscript Library
Please join the John Hope Franklin Research Center to celebrate the recent acquisition of the Robert A. Hill Collection of the Marcus Garvey & UNIA Papers Project Archive. Prof. Robert Hill, leading expert on Marcus Garvey and his influence on the African Diaspora will lecture on a new departure in research on the legacy of one of the notable voices of the African Diaspora of the 20th century. For the past thirty-five years, Prof Hill has researched and collected materials on Garvey and served as editor of the 11-volume Marcus Garvey and Universal Negro Improvement Association Papers Project (University of California Press, Duke University Press). His collection now joins the archive of the Franklin Research Center documenting African and African American History and Culture in the David. M. Rubenstein Rare Book & Manuscript Library.
This event is co-sponsored by the Department of History, African & African American Studies, and the Center for Latin American and Caribbean Studies. Reception to follow